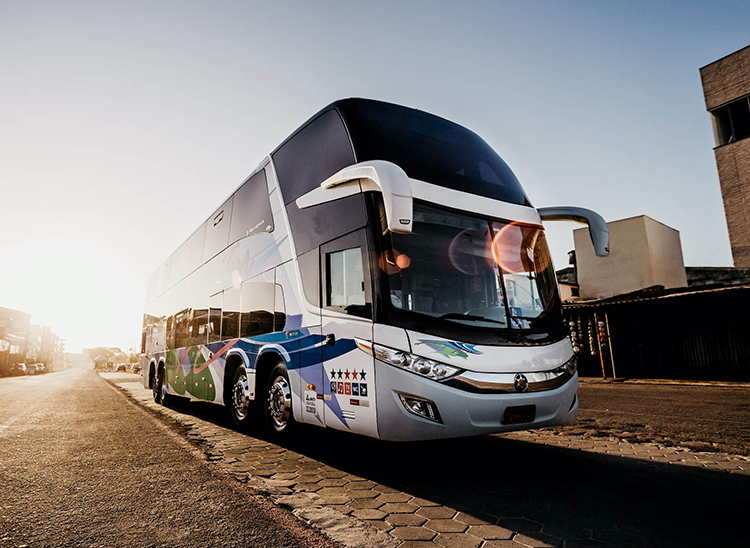 Charter Bus Bakersfield, CA
Planning a group travel in Bakersfield, California, or Los Angeles? We offer the Charter Bus transportation services you are looking for to start your venture! Our Charter Buses have incredible amenities like air conditioning, reclining seats, and flat screen TVs. These features will ensure you have a comfortable ride and a great experience with your crew. Plus, our Bakersfield Charter Bus Rentals have affordable rates and a high level of reliability. Hiring a Bakersfield Charter Bus Rental is the best way to transport large groups during any event.
We provide safe Charter Bus services for all types of events. Our group transportation is suitable for weddings, dinner rehearsals, birthday parties, field trips, airport shuttles, and corporate and sporting events. You just need to give us all the details of your event regarding transportation. And we will do everything in our hands to meet your expectations and even exceed them. Once you contact us, we will let you know the type of bus you need for your event and send you a free quote. Depending on your group size, you can book either a Bakersfield Minibus Rental or a Charter Bus Rental. Let us take care of all your transportation needs for your upcoming event, so it becomes a huge success.
Explore Bakersfield, California, with our Bakersfield Charter Buses
If this is your first time in Bakersfield, CA, and you want to visit the city attractions, our Bakersfield Charter Bus Rentals are the perfect solution. You can even use our Bakersfield Charter Bus Service to visit the nearby cities and interesting areas like Napa Valley. We can also pick you up at Los Angeles International Airport and bring you to Bakersfield. The only thing you need to do to help us to meet your schedule is to give us all the details about the plan you want to follow and how flexible it could be.
What are you waiting for? With our Charter Bus Service you can visit all the popular attractions in Bakersfield, just like you planned it. We can take you to the California Living Museum, the Kern County Museum, the Bakersfield Museum of Art, the Buena Vista Museum of Natural History, or the River Walk. You can also take the chance and visit Los Angeles while you are in California. We can take you there and bring you back, so you don't need to worry about how to get there or who is going to drive.
The Best Bakersfield Charter Bus Rentals for special occasions
The stress free transportation solution you need for your wedding and dinner rehearsals is here! Our Bakersfield Charter Buses can take your wedding guests from the ceremony to the reception or bring them all to your rehearsal dinner. It would be a great experience for them since they won't have to worry about arriving on time or finding a parking place. Just like at weddings, our Bakersfield Charter Bus Service can be booked to cover birthday parties and bachelor/bachelorette parties. If we haven't mentioned your special occasion here, don't worry. Surely we can cover all your transportation needs in Los Angeles or Bakersfield, California.
Book your Charter Bus Rentals in Bakersfield to cover any of your events
Bakersfield, California, and Los Angeles are cities where you can find so many places and motives to plan group travel. Perhaps you want to hang out with your friends at Buck Owens' Crystal Palace and need group transportation to facilitate your outing. Or you need your team to assist a conference at the Convention Center, and you want to avoid driving and dealing with traffic jams. With our Charter Bus Rental, you can even go to a concert or a game of our local sports team at the Rabobank Arena! We will provide safe transportation for your group, so you can rest assured because, at the end of the day, everyone will be dropped off at the destination point with no delays. Ask for a no-obligation quote on our Charter Bus Rental for your next event!
Top Charter Bus Rentals in Bakersfield
Our clients always say the same after a Charter Bus Rental: "We had the perfect ride". And that makes us happy and proud of the quality of our Charter Bus transportation services. After all, our Bakersfield Charter Buses have premium amenities and the most affordable rates in Bakersfield, California. Some incredible amenities of our Bakersfield Charter Buses are: reclining seats, air conditioning, DVD players, flat screen TV, and ample storage space. In addition to that, we have a friendly staff that will be on the lookout to help you with anything you need during your group travel. We are sure that our group transportation services will meet all your transportation needs. Call us now and get your free quote to start your group traveling in Bakersfield or Los Angeles.